MasterBrand Partnered with AllyO to Use AI Recruiting Technology to Save on Recruiting Costs
MasterBrand, a part of Fortune Brands, wanted to solve a number of challenges they were facing. They decided that AI recruiting technology could be a way to solve these challenges and accomplish several goals. Their 4 main goals were: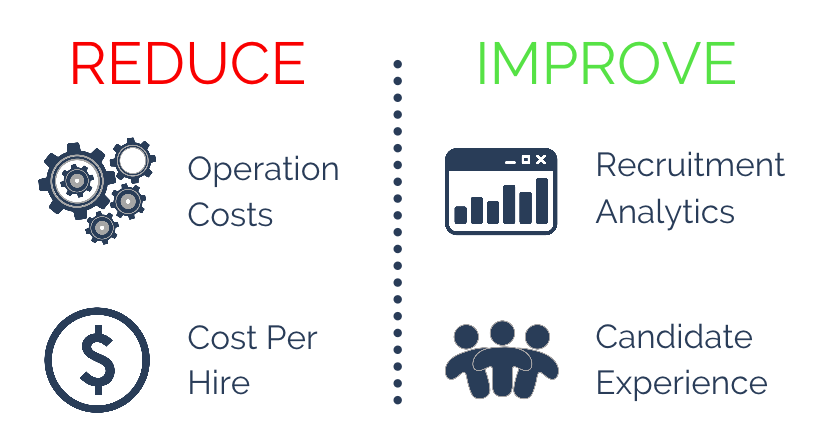 After getting an internal buy-in of the senior organizational leaders, Erin Stevens, Corporate Recruiter, and Laura Kessens, Sr. HR Manager, searched for the right vendor to partner with for their recruiting automation pilot.  Their primary goal was to find a software that was easy to use and had an extensive integration portfolio.  Thus, the team selected AllyO.
"For our recruitment automation pilot, we sought a partner with an extensive integration portfolio and delighted users with easy-to-use software. At the end of our pilot, we realized a 55% reduction in cost per hire." said Erin Stevens, Corporate Recruiter
After a 16 week pilot, AllyO processed 21% of new applicants, demonstrating to MasterBrand the power of AI engagement. The price of hire decreased from $237/hire to $131/hire for AllyO engaged hires.  The hiring managers reported a 4 hour/week savings in time on their administrative tasks.
Candidate Engagement
In addition, the candidates enjoyed using AllyO.  The candidate engagement was at 94%, with 94% completing AllyO conversation and 97% of candidates stated that their experience with AllyO was 'Excellent".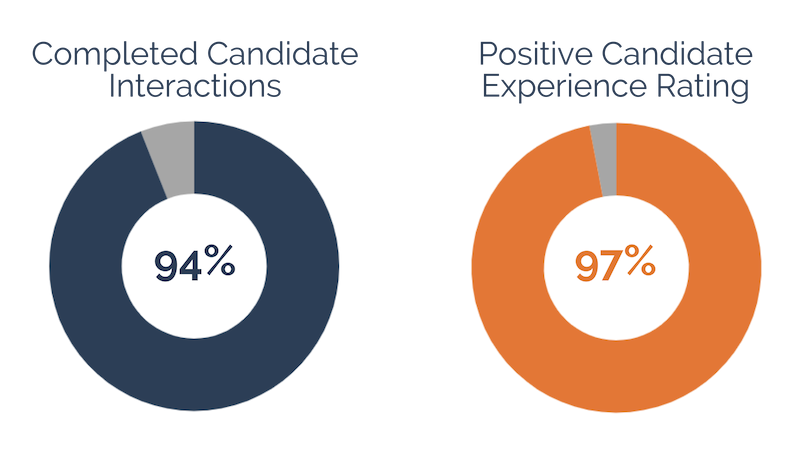 In addition, AllyO has a robust analytics suite enabling the customer to have a complete view of their AllyO funnel, increasing transparency into the performance of the AllyO channel. AllyO can work on its own or it can integrate with your existing ATS to give you deeper insights into your workforce.
Employee Retention
Erin Stevens discussed how MasterBrand is moving towards using AllyO's new hire check-in feature to increase employee retention.
"[A candidate] may decide they just want to quit because they may not want to talk to you face to face, but they may be willing to talk to a chatbot. So we're going to work on setting up questions [with AllyO] and hopefully have [candidates] give us more direct answers as opposed to maybe the sugar-coated answers you might get in an office with an HR setup"