About Maggiano's
Founded in 1991, Maggiano's specializes in classic Italian-American cuisine served in a warm and friendly atmosphere. The restaurant chain operates in 51 locations across 22 states, with constantly high-volume hiring needs across various permanent and seasonal roles including busser, host, line cook, server, and banquet sales.
Benefiting From Using AI Recruiting Software
A growing, robust economy was enabling job seekers to be more selective about opportunities, while consumer demand for restaurants was calling for a steadier stream of employees throughout the year. Maggiano's needed an innovative way to combat challenges around talent attraction.

AllyO was custom-built and deployed within weeks to start capturing and engaging potential candidates across mobile and web. By qualifying and scheduling candidates through quick, seamless conversations with virtually zero involvement from the Maggiano's team, AllyO has become a powerful tool that solves for restaurant managers' never-ending hiring needs while empowering the corporate recruiting team to focus less on administrative tasks and more value-add activities.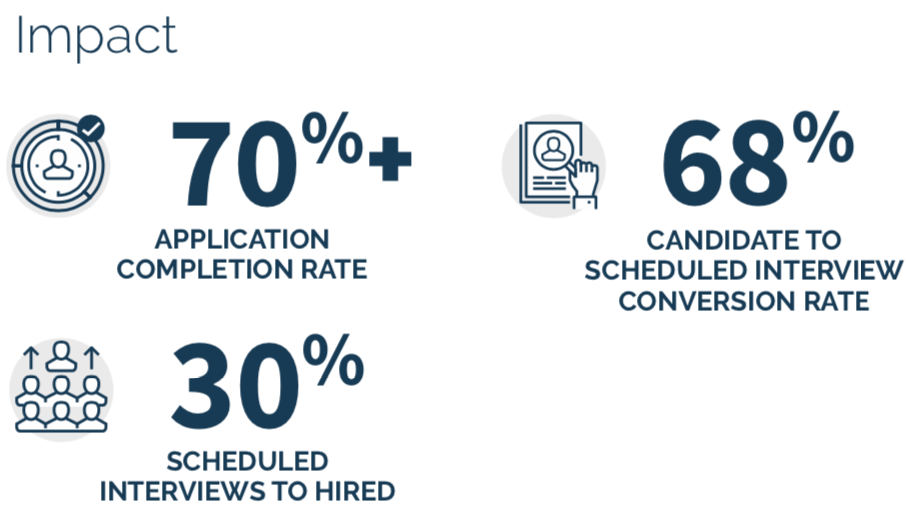 When asked about how AllyO has increased efficiency for Maggiano's, Brooke Burgiel, Director of PeopleWorks, said:
"AllyO closed 66% of open requisition in 2 weeks and has created an amazing experience for our restaurant. All our applicants first talk with AllyO, and if qualified are directly scheduled with the restaurant"