As an HR technology product leader, I am passionate about aligning HR disciplines with business needs.  In this article, I share diagrams and templates that aid in implementing a full life cycle recruiting process.
In this article:
What Is Full Cycle Recruiting?
Full life cycle recruiting, also called 360-degree recruitment or end-to-end recruiting, is an all-inclusive talent acquisition method that covers every stage in the hiring process.
Today's hiring climate is unique; with a 10-year record low unemployment rate of 3.6 percent  and a 10-year record-high voluntary quit rate of 62 percent. Organizations recognize the need to adjust recruiting and hiring practices to attract and maintain the most suitable talent. Job seekers are in the driver's seat and have consumerized expectations for recruiting, hiring, and onboarding experiences, leaving organizations clamoring for improved and modernized processes.
Prospective candidates begin assessing organizations as soon as they engage with job listings. Because of high quit rate, low unemployment, and consumer expectations, organizations need to have processes and efficiencies in place to quickly and thoughtfully process a potentially high volume of candidate traffic.
When Is a Recruiter Not Focused on Full Cycle Recruiting?
In some cases, an agency or sourcing professional handles the search and identification of qualified candidates. Sourcing involves developing a list of potential job prospects and their contact information. When the recruiter does not own this responsibility, they are not considered a full cycle recruiter.
What Is a Full Cycle Recruiter?
A full life cycle recruiter engages with the talent pool, screens candidates, schedules interviews, negotiates offers, and onboard new employees.
Stages of the Full Life Cycle Recruiting Process
Full life cycle recruiting encompasses every stage of the recruiting process and starts with the need for a new employee and ends with continual engagement even beyond onboarding the new hire. Each organization's end-to-end processes is unique, but typical stages include:
Identify Hiring Needs

Analyze hiring needs
Create a candidate persona
Write a job description

Recruit Candidates
Capture Applicants

Enable applicants to apply easily via mobile devices and texting

Screen and Assess
Offers and Negotiations
Onboarding
Ongoing Relations

Employee referral
Rediscovering existing candidates in the database

Who Is Responsible for Full Cycle Recruiting?
The size of an organization usually dictates where the responsibility of full life cycle recruiting falls. Small companies and start-ups often have a single recruiter or hiring professional that completes all stages of the recruiting and hiring process. Mid-size organizations may have an HR department with a team member dedicated to each step of the recruiting process. Moreover, large enterprise-size companies have much grander HR departments with entire teams dedicated to varying stages of the recruiting lifecycle. Outsourcing is also a viable option for many companies who desire end-to-end recruiting, but do not have a dedicated staff.
Recruiters who handle the entire lifecycle of recruiting must have a diverse skill set to be effective at each stage of the recruitment and hiring process. Recognizing hiring needs, developing clear job descriptions, candidate screening, negotiations, and onboarding are all functions that require specialized skills in organization, communication, confidentiality, legal implications, and flexibility. The following is a list of skills that are useful for end-to-end recruiting:
Multi-tasking
Adaptability to unpredictable changes
Clear writing and communication
Good listening
Time management
Strategic planning and decisiveness
Ethical professionalism and discretion
Continuous improvement
Technical acumen
Benefits of Full Life Cycle Recruiting
Traditional recruiting methods involve advertising a job, interviewing candidates, and choosing the most suitable new hire based on the telephone or in-person interviews. These conventional methods are almost entirely reliant on human effort, which is time-consuming and can come with a human bias. According to Glassdoor, "The average overall job interview process takes 22.9 days in the U.S." Technology has modernized recruiting with the ability to streamline the groundwork, sourcing, screening, choosing, hiring, and onboarding activities.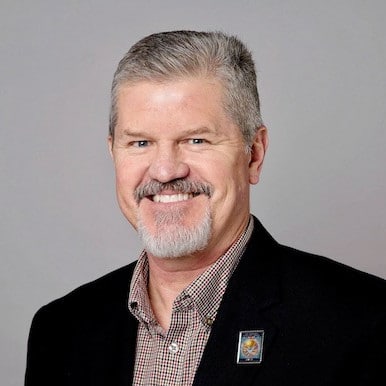 Full life cycle recruiting positions a single person to oversee the entire process, benefiting both the recruiter and candidate. The recruiter has complete control and is accountable for success and failure. Candidates have a single point of contact throughout the hiring process, simplifying communication, and optimizing relationships. Overall, end-to-end recruiting results in faster hiring, improved candidate experience, better hires, increased retention, cost savings, and heightened job satisfaction. 
Kevin Grossman, President of the Talent Board, echoes this sentiment, "The potential business impact of candidate treatment is one thing we measure. If candidates are treated fairly, communicated with, and given closure, 64 percent of the time they will apply again, refer others, and buy your stuff. Forty-three percent of candidates who have a bad experience will sever that relationship. These statistics are significant for a consumer-based business." 
What Is an End-to-End Recruitment Process?
Also called full life cycle recruitment, the end-to-end recruitment process streamlines workflow from initial candidate engagement through hiring and beyond.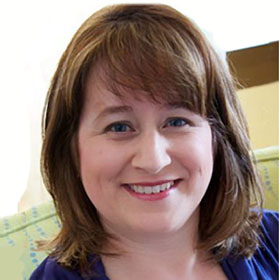 Getting Started with End-to-End Recruitment
How do organizations know they are ready for full life cycle recruiting? Even more, we've found that more than 50 percent of #HRTech projects fail to take off because the business case does not pass the CFO litmus test.
"An organization that is a start-up or has high resource demand, one that is consistently running at a fast pace and needs to find people quickly is a perfect candidate for full cycle recruiting. The organization needs to decide whether an external recruiter or internal HR will take the lead. If the demand is too high to handle internally, it's time to shift to an external recruiter," explains Elaine Orler, CEO and Founder of Talent Function.
Tips and best practices for implementing an end-to-end recruiting process are:
Develop a strategy or plan of action for full life cycle recruiting.
Consider HR-specific, all-in-one technology solutions to help manage the entire life cycle of recruiting and hiring
Utilize productivity solutions as needed to organize tasks (if you're not using a comprehensive HR solution). Google Drive, Evernote, DropBox, Calendly, Trello, and SurveyMonkey are a few useful tools for sharing documents, taking notes, coordinating schedules, and surveying candidates.
Establish workflow charts/diagrams and create standardized steps for each process, such as screening and shortlisting candidates.
Monitor and measure the performance of recruiting and hiring processes to identify successes and failures quickly.
Engage candidates at all times, so you are always adding to your talent pool.
Be mobile and use email, SMS, and chat to ensure your candidates can learn more about your company and the opportunity at any time.
Build a future-proof . Watch this webinar on making a case for AI recruiting software for more ideas on how to get decision-makers on board.
Download a free business case template for recruitment software.
In addition to the best practices associated with implementing end-to-end recruiting, below are some general recruiting tips to remember:
Use a template or checklist to create consistent and compelling job descriptions
Preserve confidentiality at all times
Obtain references
Take useful notes during the screening and interviewing stages
Develop a Full Life Cycle Recruiting Strategy
Hiring the most suitable employees is crucial. A strong recruitment strategy is essential for attracting and maintaining these employees. A recruitment strategy is your approach to identify, recruit, hire, and retain high-quality employees. Ideally, you will craft a plan that identifies the type of employees you desire and continues beyond their hire date. Below is a checklist that will help guide recruiters in developing a strategy that will meet business goals.
Full Life Cycle Recruiting Strategy Checklist
Identify an owner for the recruiting process
Understand the goals of the business and the HR department
Develop or gain awareness of the employer's brand and culture
Identify gaps in skills and roles
Create job postings that clearly reflect the business culture and requirements
Identify the best talent source – social media, college campus, online ads, job boards, passive candidates
Invest in full life cycle recruiting technology
Develop a plan of action for interviewing candidates
Measure and record all recruiting activities
Importance of a Strong Recruitment Process
Attracting, interviewing, hiring, and retaining high-quality employees is dependent on a robust recruitment process. Also, employing the right people is critical for the long-term success of a business. Even more, recruiting is expensive. As many as 41% of employers indicate that a lousy hire can cost $25K, with 25 percent estimating the real figure is closer to $50K. A robust recruitment process attracts appropriate candidates, helps build a large talent pool for future positions, and enables recruiters to find suitable candidates faster. Also, a candidate's recruitment experience is a direct reflection of a company's professionalism. So, it's no surprise that organizations that invest in a high-quality candidate experience improve their quality of hires by 70%. 
The Future of Full Cycle Recruiting
Over the years, we've watched recruitment technology evolve. Initially, job postings and resumes moved to the online space to help job seekers and recruiters connect faster and easier. The advent of social media and leading-edge companies focusing on candidate experience and using CRM in their talent acquisition processes upped the game. Eventually, small start-ups to large enterprise started to measure the impact of recruitment marketing campaigns. Now big data is offering new insights into hiring and succession trends.
Despite the advances made with talent acquisition and recruiting, serious gaps still exist. Today's technology is not meeting the needs of talent acquisition professionals. AllyO research shows that 92 percent of early career talent owns a smartphone, but many companies are not taking advantage of that outlet. Mobile-ready used to mean your career site was accessible on a smartphone or your application was easy to complete from a mobile device. Today, even that's not enough for in-demand candidates. They want seamless scheduling, lightning fast Q&A, and easy to digest information, or they may pass on your opportunity. Candidates long for all of this, and they want it on their phones whenever they feel like accessing it.
The only solution to help companies get mobile-ready is to use a platform that can manage all the automation and intelligence-focused efficiencies the recruiting and hiring process needs. Recruiters desire a single technology that can answer candidate questions in a 24/7 world and provide appointment options to hiring managers and candidates.
According to a 2019 HCM Trends Report, Human capital management technology total addressable market at $160 billion. Companies that aren't exploring tech options will fall behind, but bleeding-edge innovators risk becoming the guinea pigs for untested products.
How Artificial Intelligence Can Streamline End-to-End Recruiting
It is an extremely challenging time to be a recruiter. In today's climate, creating an outstanding talent acquisition process take dedication, time, and bandwidth. Understanding the three pillars of recruiting and their importance can help demonstrate the integral role AI is playing in talent acquisition and hiring.
Candidate Experience and Engagement
The candidate experience is how a job seeker reacts to an organization's job application process. Here's how to ensure that experience is phenomenal:
Send texts about open positions
Create short, mobile-friendly applications
Make a dedicated company representative accessible
Build-in transparency and send next step reminders
Schedule appointments that work with your candidates' availability
Provide process and status updates even if the answer is no thank you
Offer candidates feedback after the application/interview stages
Expose candidates to your company's culture and introduce them to potential coworkers
Introduced candidates to company policies
Automation
Recruiting involves a lot of repetitive tasks that can be time-consuming but necessary to attract and hire top talent. While many recruiters work to create templates and processes to save time, these concepts can take a toll on the candidate experience. It's in this area that automation makes sense and can entail candidate outreach, scheduling, and sending reminders. Conversational artificial intelligence (AI) can use data gathered through text conversation to help reduce candidate pools. AI tools can even tier and rank candidates before a recruiter sees them. Other popular recruiting activities that benefit from automation include:
Collecting referrals from employees
Scheduling interviews
Pre-screening talent
Tracking and reporting
Receiving interview feedback from candidates
Answering candidate questions
Interview reminders
Onboarding checklists
Background check consent
Add Intelligence
The advancements in machine learning and natural language processing is changing the recruiting process by making it easier and faster. In the same vein, AI is helping to remove mundane recruiting and hiring tasks that recruiters and hiring managers find time-consuming. With AI, you can filter out and assess vast amounts of data based on candidates' skills and convert resumes and social media profiles into easily digestible information. Additionally, AI can remove bias and limit risky decision-making when identifying the best candidates, so recruiters can focus on where they can add the most value. Ultimately, AI provides valuable insights and data that recruiters can use to help your company stand out from the competition.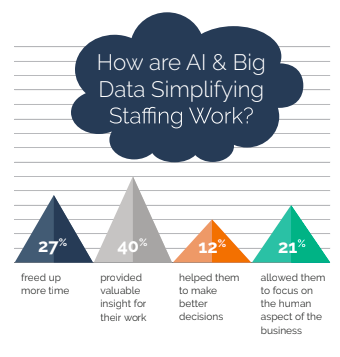 >>>Schedule a demo to explore AllyO's recruiting automation chatbot
What Tools Are Available to Help with Full Life Cycle Recruiting?
With the demand for talent exceeding supply, recruiters can use all the help they can get attracting prospective employees, filling their candidate funnel, and creating a positive candidate experience. A recent poll indicates that the top recruiting challenge is disparate systems, causing a breakdown in workflows. Although the HR technology industry is expanding its range of solutions (sourcing services, candidate engagement tools, and automated pre-employment assessments), they don't always work together. There are few options for those who want a single solution that does it all – and well.
Some features to consider as you evaluate full life cycle recruiting solutions include:
Talent pool development (internal and external)
Automated candidate data entry- mobile, online career page and job application
Candidate sourcing, outreach, and continuous engagement
Job description creation
Automated job boards and social media postings
Candidate pre-qualification
Searchable, centralized candidate database for passive candidates
Resume pre-screening
Candidate screening and background checks
Interview scheduling
Assessments, digitized/video-interviewing, and background checks
CRM and ATS integration
Candidate rediscovery and ranking
Candidate pipeline management
Collect feedback from the hiring manager
Integrated onboarding
Data-based KPIs, dashboards, and analytics
Email integration
Digital offer letters, contracts, and signatures – paper reduction
Mobile capability (92 percent of candidates own a smartphone)
Remote data access
AI, machine learning, and NLP functionality
Below you will find a comparison of the most popular HR technology solutions, demonstrating their ability to support end-to-end recruiting automation.
Comparison of the Popular HR Technology Solutions

| | | | | | | | |
| --- | --- | --- | --- | --- | --- | --- | --- |
| Vendor | Sourcing & Engagement | Screening | Interview Scheduling | Onboarding / Retention | Live & Automated Engagement | ATS / CRM Integration | Artificial Intelligence |
| AllyO | x | x | x | x | x | x | x |
| Entelo | x |   |   |   |   | x | x |
| Ideal |   | x |   |   |   | x | x |
| Olivia (Paradox) | x | x | x |   | x | x | x |
| Mya | x | x | x |   |   | x | x |
End-To-End AI Recruiting Solutions
Today's recruiters face a seemingly impossible challenge. If they try to connect multiple systems to support end-to-end recruiting, they must overcome budget and time hurdles, as well as manage internal change struggles. If they ignore the coming wave of automation efficiencies, they'll be left behind in the talent wars and unable to meet the increasing needs of sought-after candidates.
AllyO is the only AI full cycle recruiting solution on the market. It enables conversational job matching across all talent acquisition channels, intelligently qualifies the candidate specifically for the best-fit role, automates interview scheduling and post-interview interactions, drives retention through post-hire check-ins, and gathers actionable insights to improve overall recruiting performance. Learn more about how AllyO's automation solution can streamline time-consuming hiring and recruiting tasks, giving recruiters valuable time to do what they do best.