Experts Provide Best Practices for a Data-Driven Workforce
In my 25 years in HR technology, I have seen artificial intelligence (AI) create seismic change in HR, and we are still in the early stages of this revolution. Industry leaders show how AI in HR can save time and money, increase engagement, and empower data-driven decision making.
In this article:
Importance of Artificial Intelligence in HR
Artificial intelligence provides HR professionals tools to tackle today's pressing problems, by automating low-value work, freeing the team to focus on strategic issues and human interaction. AI solutions deliver insights for better decision-making by their ability to crunch and extract meaning from large data sets.
While artificial intelligence has been evolving since the 1950s, the move of AI into the mainstream in recent years could not have come at a more opportune time for HR people. In the wider landscape, companies face greater competitive, operational, and innovation threats today than ever before. Corporate leaders look to HR to help the enterprise solve these challenges, and in this pressured climate, the people function must deliver these solutions at lightning speed with maximum budget restraint.  
HR teams contend with other factors that make their tasks difficult, including:
Low unemployment
Scarcity of people with specialized skills
Competition for top talent
The pressure to reduce time and cost to hire
Difficulty connecting with candidates
Changing nature of work
Demands to personalize the employee experience
Need to reskill the workforce
Generation-based shifts in attitudes toward work
Imperative to create a diverse, bias-free workplace
Importance of reducing turnover, retaining top talent
Offer competitive compensation, amenities including flexible work arrangements
Use Cases for AI in HR
Against this backdrop, HR specialists are using AI-driven solutions in two significant ways. First, AI helps handle repetitive, time-consuming, yet important tasks. Second, AI improves performance on strategic priorities by giving them an information advantage, means to personalize, or another crucial edge.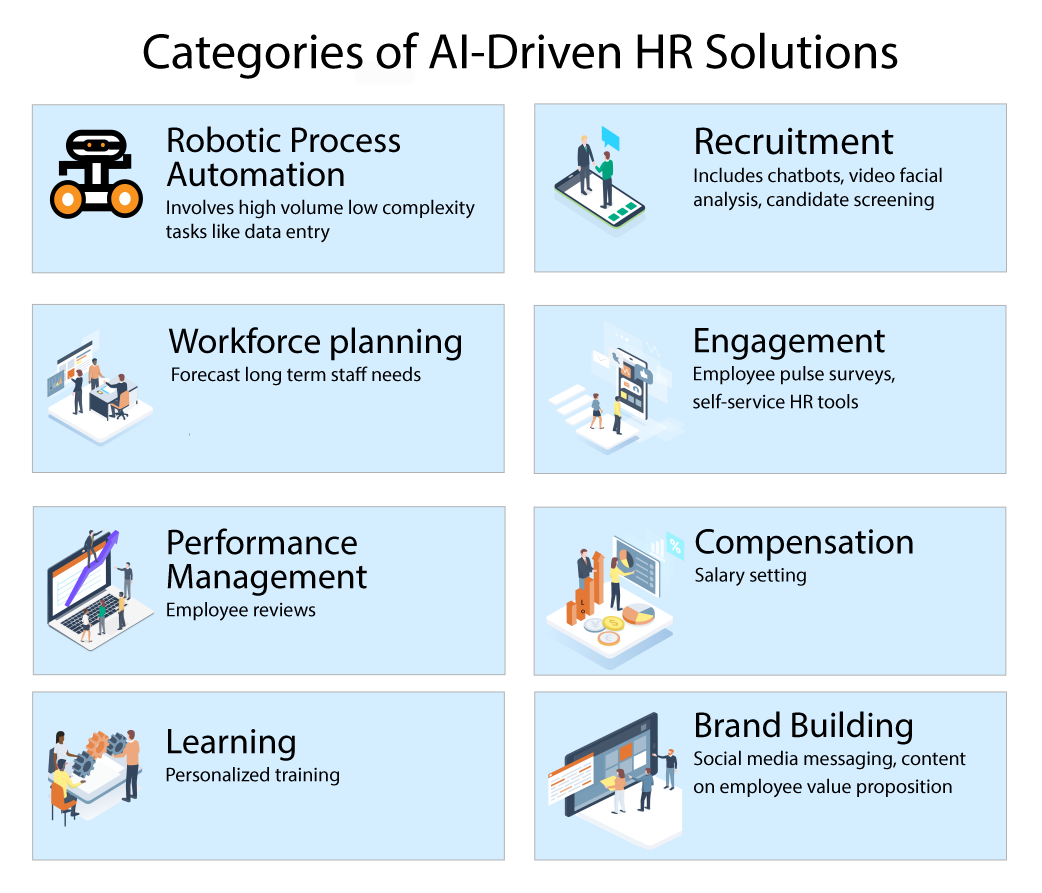 Here are some of the major ways to use artificial intelligence in HR solutions:   
Robotic Process Automation (RPA): While RPA is not technically AI, they are both on the continuum of intelligent automation, and it's helpful to view them in the same context. RPA is rules-driven software bots that perform human actions, frequently with greater accuracy and speed. RPA is especially suited for high-volume but low-complexity tasks such as payroll, compliance reports, benefits enrollment, and more. Forrester Research says that one bot can do the work of three to four full-time staff in this type of work. For more on RPA, read our Essential Guide to Strategic HR Process Automation.
Recruitment: AI-powered recruitment uses artificial intelligence to improve recruiters' efficiency and effectiveness. These solutions include chatbots that can automate tasks that consume a lot of staff time, such as screening resumes and scheduling interviews. But AI tools also improve the quality of recruiting efforts by highlighting bias in job descriptions and analyzing a candidate's facial expressions in a video interview for truthfulness. Learn how companies are deploying AI recruitment and reducing time and cost to hire read Your Essential Guide to AI Recruitment.
Workforce Planning: AI-based analytics can look at business patterns, headcount, economic conditions, and other variables. Companies can use these stats to help forecast the number of employees needed, crucial positions to fill, the geographic distribution of staff, skill and competency gaps, and the best structure to align with strategic workforce goals.
Brand Building and Engagement: Using AI-driven solutions, you can personalize the candidate and employee experience, delivering content and information attuned to precisely where they are in their journey. Research has shown that people love getting answers to straightforward questions from chatbots about policies, benefits, and scheduling anonymously 24/7. AI also powers engagement and retention. Tools can derive insights on how clearly you are framing and communicating your mission and brand from employee pulse surveys. AI solutions can even spot behavior patterns that suggest an employee may be thinking about quitting.
Compensation: AI's ability to analyze large amounts of data can help determine pay offers to applicants and salary increases for staff. AI-based applications scrape compensation information from multiple sources and analyze them based on geography, role, level of experience, performance potential, and other factors to suggest salary ranges. These tools can analyze pay across your workforce to ensure there's no gender or race discrimination, for example. They can also ensure that individual managers are not skewing pay trends in their departments. AI-driven analytics can also provide a solid foundation for setting levels of bonuses and rewards.
Performance Management: AI enhances performance management by making it easy to compile feedback from many sources and to glean insights from the information. Historically, companies conducted reviews at fixed periods—annually or quarterly. But with AI tools, you can monitor performance in real time. This information empowers managers to recognize outstanding performance swiftly and help a struggling team member get back on track before a problem worsens. Doing so is especially useful if your business sets quotas or targets. With early intervention, you can help lagging sales reps finish the month on plan, which leads to happier team members, significantly more revenue, and a strong ROI. AI can also help discover the behaviors, training, and habits of top performers. Then use that information to identify candidates who match these characteristics and nudge current staff to adopt the same traits.
Learning and Development: Artificial intelligence analytics assess the skills of your workforce and highlight those staff whose competencies are heading for obsolescence. AI can then create and deliver a personalized development plan to reskill those team members. Today's innovation economy demands that everyone learns continuously. AI solutions build customized learning programs to ensure all staff acquire new skills, improve their productivity, and feel your company offers opportunities for growth. You can even use these solutions to facilitate employee coaching. Similarly, AI can help with career pathing and recommendation engines to suggest relevant classes or highlight vacancies that offer advancement. Virtual reality paired with AI provides the potential for life-like, immersive simulations, and training.
In a survey of 600 heads of HR, HR leaders reported that AI is being used most frequently to source, screen, and interview candidates.
Where is AI Being Used in HR?
| | |
| --- | --- |
| Sourcing Screening, & Interviewing  |  40%  |
| Career Development & Training |  29%  |
| Improve Candidate Recruiting |  26%  |
| Performance Management |  24% |
| Provide Recruiters with Hiring Insights  |  24% |
Artificial Intelligence and the New Work Order: AI Trends in HR
One of the most enduring beliefs about AI is that it is going to put people out of work. This notion is not entirely unfounded, but don't panic. McKinsey research found that while automation will reshape nearly all jobs, current technology can entirely automate fewer than five percent of occupations. Jobs that involve a lot of repetition are ripe for AI automation, including waiters, clerical staff, and short-haul truckers.
A 2019 report from the Brookings Institution found that 25 percent of the U.S. workforce, or around 36 million people, hold jobs in which at least 70 percent of their duties could soon be performed by automation using current technology and another 36 percent or 52 million jobs could be at least 30 percent automated.
"That population is going to need to upskill, reskill or change jobs fast," Mark Muro, a senior fellow at Brookings and lead author of the report, told the Associated Press.
A study conducted by IBM and Harris Insights estimated that by 2022, up to 120 million workers in the world's ten biggest economies need to be retrained or reskilled due to AI and intelligent automation.
However, AI will also create jobs. The World Economic Forum projected in 2018 that over five years, AI would displace 75 million jobs and generate 133 million new roles, for 58 million net new jobs. Among the new functions will be voice designers for AI interfaces, analytics specialists, AI trainers, and ethics guardians.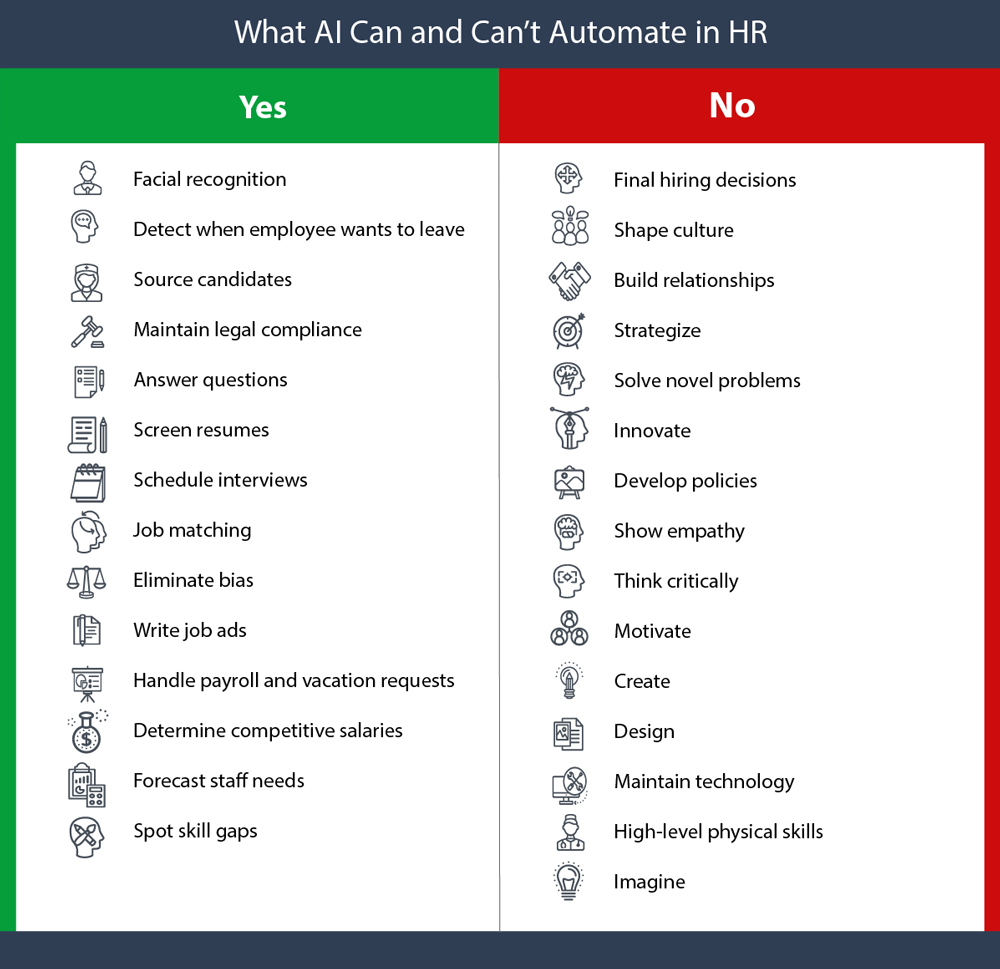 Benefits of AI in Human Resources
Artificial intelligence benefits human resources teams through increased efficiency and improved quality. These unleash a cascade of other advantages such as saving money, time, and labor; data-driven decision making that helps companies realize their goals more easily; and the ability to increase diversity.
Here are some specific advantages of AI in HR:
Greater Accuracy: Automating manual work reduces errors.
Streamlined Workflows: Intelligent automation streamlines onboarding and other tasks, saving staff time, frustration, and paperwork.
Saves Time and Money: AI recruitment lowers time and cost to hire, and automation of other repetitive HR processes also delivers labor and cost efficiencies.
Better User Experience: Candidates and employees have a more satisfying experience when they easily get what they need, increasing the stickiness of your brand.
More Strategic HR: An HR team gains time to focus on the priorities that benefit from a human touch, such as cultivating relationships and creative projects.
Greater Equity, Diversity: AI tools have the potential to remove bias from hiring, promotion, and pay decisions.
Delightful Convenience: Answers to routine questions are easily accessible to applicants, staff.
Improved Engagement: Content and learning is more individualized and becomes more meaningful.
Fewer Siloes: In typical companies, key HR processes use 10 or more enterprise systems. Conversational AI for HR allows intelligent interfaces so people can make requests using everyday language. These tools can draw information from multiple systems and make it easily accessible, knocking down information siloes.
AI for HR Case Studies
Companies that are using AI solutions see an almost immediate impact. A retailer implemented AI to automate interview scheduling after having trouble reaching candidates and playing many rounds of phone tag. The company quadrupled the percentage of applicants interviewed and time to fill fell to six days from as many as 15.
Hilton started using AI in 2014. "By using artificial intelligence to source, screen and interview candidates, we have increased our speed to hire by 85 percent," says Sarah Smart, Vice President of Global Recruiting. "We have also experienced other business benefits, such as increasing the diversity of our talent pool and enabling our recruiters to identify high performing candidates faster." She sees future use cases as improving new hire onboarding and providing internal talent mobility for Hilton employees.
Start-up Humu, founded by three former Google leaders, uses AI and employee feedback to identify small changes that will have the most dramatic impact on workforce happiness. The system then sends thousands of "nudges" to prompt employees, managers, and executives to take action. As the system learns, it hones the timing, technique, and content of the nudges. Humu says that the recommendations have increased action at organizations by up to 250 percent and driven 20 percent improvement in chosen focus areas in six months.
>>>Schedule a demo to explore AllyO's recruiting automation chatbot
AI in the Talent Lifecycle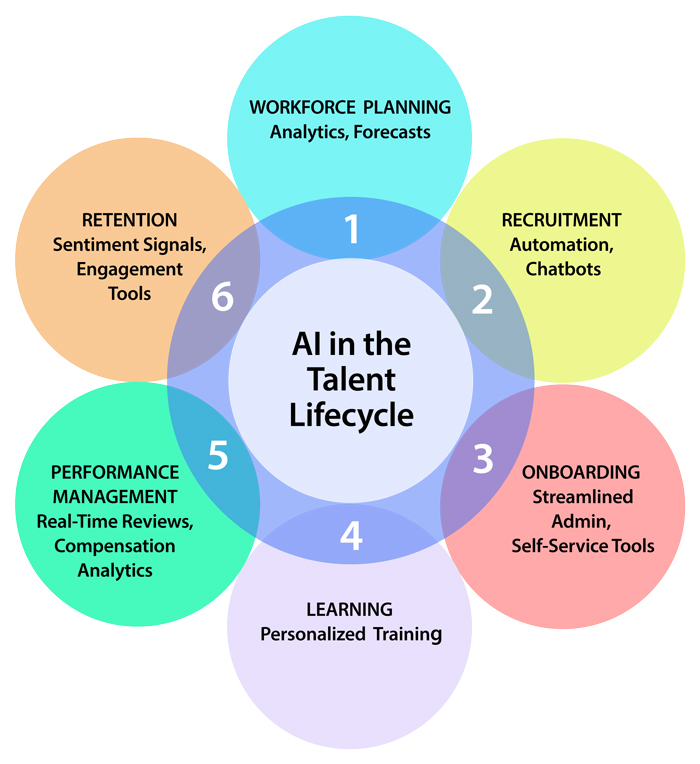 Changes that AI Requires of HR Departments
What is HR doing to prepare the workforce for this eventuality? Not enough.
In the IBM study, only 11 percent of chief human resource officers said their companies have the AI and related skills to fulfill the potential of AI. Some 84 percent of U.S. and UK employees believe that AI could make their organizations more competitive. However, more than half said their company culture was a barrier to adoption.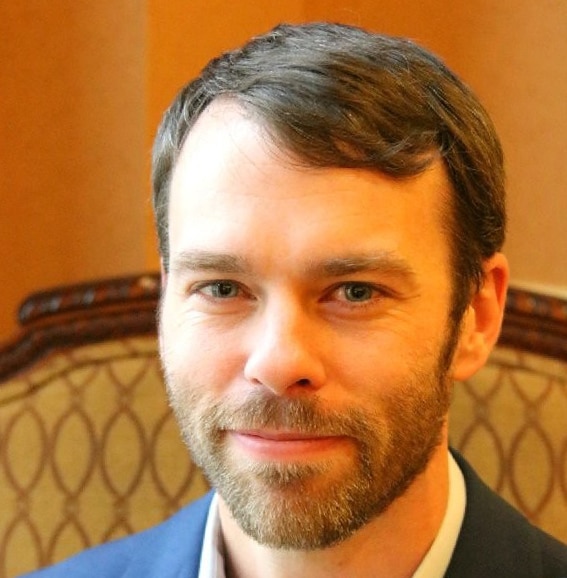 Human resources teams and professionals need to prepare to guide their workforces through the AI revolution. First is a mindset shift in terms of the future of AI in HR itself.
Traditionally HR has been an administrative function, but the new era demands strategic HR. AI accelerates this trend. HR leaders must embrace data-informed approaches, so they become primary. Integrating AI pros and data scientists into HR teams will facilitate this and help leverage AI to its full advantage.
 "AI empowers data-driven decision making, and most companies are at the very earliest points on the AI continuum," says Ben Eubanks, Principal Analyst at Lighthouse Research & Advisory.
Next, HR specialists need to adapt their skill sets. Machines will perform duties like data entry, cold calling, meeting scheduling, and other repetitive tasks, so those skills will become obsolete. Creativity, problem-solving, emotional intelligence, and digital fluency will be the most highly valued HR traits. Instead of performing manual work, specialists will focus on work that only people can do: build relationships, innovate, and engage.
As technology becomes more dominant, company culture and a sense of mission take on greater importance. Surveys show that people value having meaningful work.
In that context, HR has a big part to play in building a shared sense of purpose and creating opportunities for growth, mentoring, and coaching, experts say.
Moreover, the work environment is crucial, with North American employees rating access to natural light and views of the outdoors as the most important perk in a survey by Future Workplace. HR is the natural leader for making sure the work environment balances the high degree of technological interaction that jobs require.
Then HR departments need to embrace AI-driven technology. "The potential savings are almost immeasurable," says Kevin Wheeler, President of Future of Talent Institute. "But right now it's more a promise than a reality. Less than one percent of companies have any AI at all (in HR) except what is embedded in applicant tracking systems, and that is very primitive."
In effect, AI for human resources will result in leaner, more agile, and effective human resource management. Time and cost savings will more than pay for the expense of deployment.
Moreover, HR could become a more valued partner in the C-suite thanks to data-driven decision making and insights into workforce planning offered by AI analytics. The changes wrought by AI and technology require that senior executives collaborate more closely and agree on common priorities rather than sticking narrowly to the lanes of HR, finance, marketing, IT, and other specialties.
AI will also reinforce the trend toward skill-based hiring, which removes or de-emphasizes formal credentials such as degrees and opens jobs to candidates with training from high schools, technical boot camps, coding academies, and more.
Building Blocks of Artificial Intelligence in HR
Artificial intelligence is the ability of a computer to emulate human patterns of thought, so that the system can work and "think" like a person, at least within a narrowly defined domain. The evolution of AI in HR consists of three levels of intelligence that become progressively more sophisticated.
The three levels of AI evolution are:
Assisted intelligence describes most of the AI technologies that we use today, such as chatbots and digital assistants. This method is the lowest form of artificial intelligence and automates well-understood functions with little or no cognitive demands such as information retrieval.
Augmented intelligence is an emerging new generation of intelligent technologies. Augmented intelligence performs functions that people cannot manage alone, such as big-data-crunching analytics engines that generate insights from massive datasets.
Autonomous intelligence, which is not here yet, is the culmination of AI. Autonomous intelligence performs intelligent human functions without human direction and replaces human efforts that require cognitive processing such as fully self-driving vehicles and decision-making algorithms.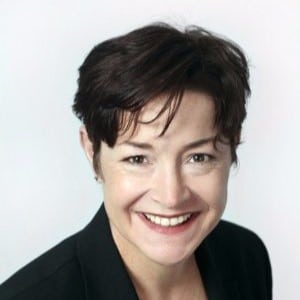 One key characteristic of the higher intelligence–autonomous, and to an extent, augmented—is their ability to "learn" through machine learning. Machine learning is the ability of a computer system to learn from experience (assuming feedback is provided) and to act without explicit programming.
AI and machine learning in HR result in some powerful solutions, such as job recommendation engines, workplace fit assessment, attrition analysis, and detection of suspicious behavior. The applications learn by being exposed to information to recognize patterns of behavior and matching them to the real world. This trend will accelerate in the future.
"We will see self-learning in many places: interviewing, screening, scoring–even process management," predicts Stacy Chapman, CEO of SwoopTalent. "Across the talent lifecycle, applications will self-learn so that they adapt to be more effective and deliver better results."
Best Practices for the Application of AI in Human Resources
As with any new technology, HR departments need a strategy for AI deployment. Experts say there are several best practices to ensure you reap the benefits of investing in AI.
Pick the Right Place to Start with AI in HR
Companies often wonder where to start with HR. Many pros suggest applying AI to recruitment and the candidate experience since this area involves many repeated processes. Also, poor candidate experience is severely undermining many companies' recruiting, so turning this around can establish good momentum for your AI effort. Existing application tracking systems can offer data for an AI system.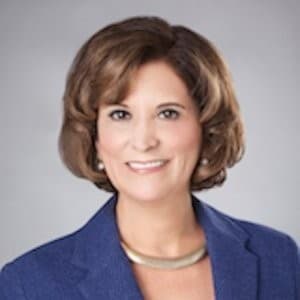 There is no one size fits all with AI in HR technology. Perform an analysis of your activities and find a sweet spot where AI would have a significant impact, but the use case is straightforward and clearly defined. (Although tempting, your first foray should avoid your thorniest problems because that would be a recipe for disaster.)
Jeanne Meister Founding Partner for HR advisory firm Future Workplace, recommends starting with "gateway" solutions that help you work smarter, improve personal productivity, and find top talent. Those solutions include using AI personal assistants to schedule meetings, AI tools that improve job descriptions, and machine-learning driven compensation databases.
Also, bear in mind your company's readiness for using artificial intelligence in human resources. This maturity level hinges on your organization's familiarity with AI in other areas and whether you have the strategy, organization, and data assets for AI in HR.
Human Resources Stages of AI Maturity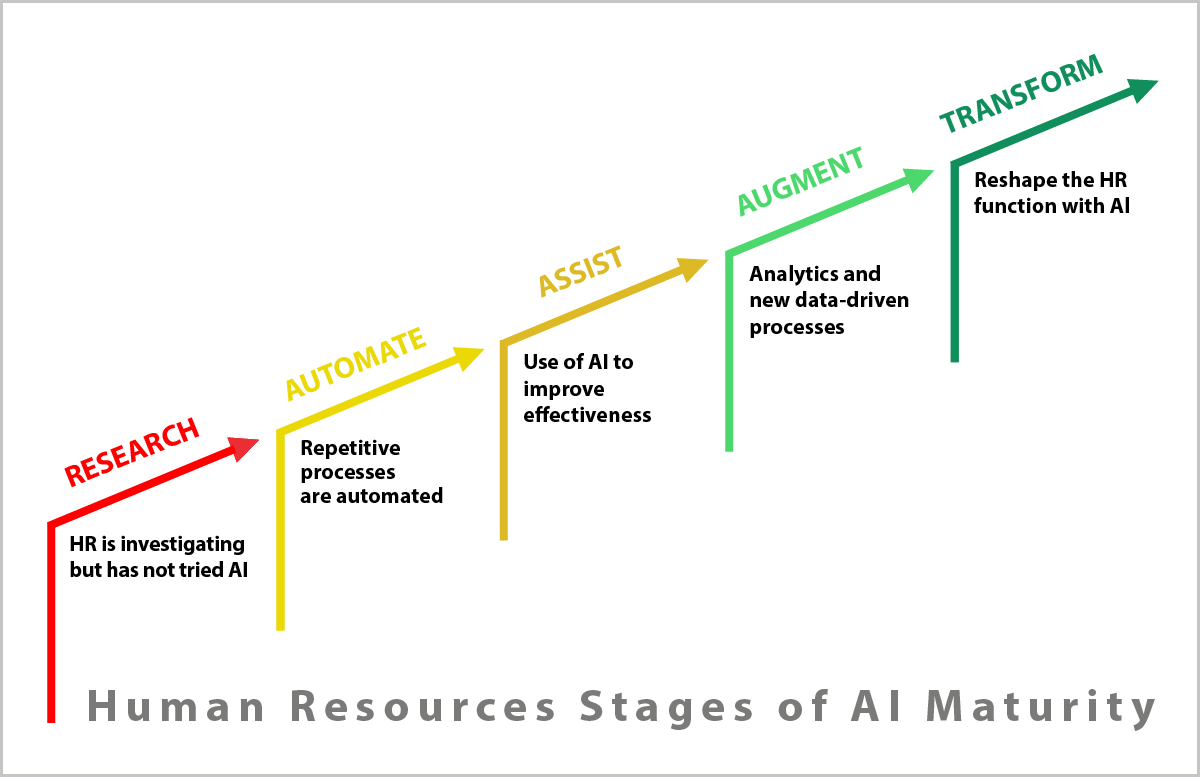 Have a Vision for Your HR Technology
Inventory the HR technology you are currently using and understand your larger corporate IT strategy. Then spend some time looking at how your proposed AI solution fits into this landscape. Before deployment, update any supporting technologies and figure out how you will integrate the data flows from existing and new AI applications. Also, look ahead and form a tentative idea of what your next tech move will be if this AI step is successful. Make sure all the pieces will work together. Lastly, ensure you have the needed expertise on staff. If you need new specialists or existing team members need enhanced skills, take care of that first.
Be Realistic about the Data Needs of AI HR Tech
Machine learning depends on having access to large sets of high-quality, properly structured training data, which may be difficult considering how many businesses have moved towards software-as-a-service (SaaS) solutions for their ease of use and maintenance.
You must also be cautious that your data is free from bias. For example, if you tell your AI tool to search for candidates that match the top performers in your IT department but there are no women or minorities in those departments, you will replicate that discrimination. Lastly, data from one geography or division may not be valid for another, so you may need more data than anticipated.
Be Mindful of Ethical and Privacy Concerns
Since AI systems collate a vast amount of data from a variety of streams, these applications are attractive targets for hackers and thieves. Understand your risks around data security and privacy. Establish strong policies early on and choose vendors that are leaders in the field.
On the ethical front, collecting data for AI can feel increasingly intrusive. Employees are uneasy that you may surveil or record every action at work (on-the-job downtime included). As long as you inform employees in advance, there are few legal restrictions in place, but that does not protect you from a staff backlash. A better approach is to develop policies that govern responsible data use and tread lightly.
Roadmap for Implementing AI in HR Including Building a Business Case
When you are ready to start with AI, develop a clear road map for how to proceed. Here are step-by-step details of the major milestones in implementing AI in HR.
Assess the current state of HR operations
What are the strengths and weaknesses of your process?
Define where you want to go
Draft a vision with specific and measurable goals for how your HR function will improve. What problems are you trying to solve? What is the low-hanging fruit? What are your long-term strategic objectives?
Identify your strategy
Use this time to figure out how to make your goals actionable. This exercise may involve reorganization, new workflows, automation, or other measures. Technology, and AI specifically, may be one way you implement the strategy, but technology alone is not a strategy.
Review readiness
Check if you have the data sets needed for your AI solution, and if not, make a plan to obtain them. Craft any required APIs and data architecture. Determine if the HR team has the skills to deploy, use, and maintain the AI HR technology. If not, plan for training or hiring. Also, decide whether IT or HR will manage the implementation of AI. If HR has the capability or can acquire it at a reasonable cost, they are the better choice to lead the project since they understand the end use.
Develop a business case
The business case should clearly lay out the problems or challenges HR faces, review alternative solutions, and make a recommendation for the best AI tool. Justify the proposal based on time and cost savings compared to investment and other benefits. Then lay out a plan, including milestones, for implementing it.  
Get buy-in from senior management
Present your case to stakeholders, so leaders understand the strategy and support it.
Finalize the choice of technology
Incorporate any feedback or changes from senior management then finalize your plan.
Deploy a test project
Choose a small test implementation or pilot project that will generate tangible benefits within six months. This experiment tests the strategy in a way that minimizes financial and operational risk
Review and scale
Review how the test project is progressing and see if the expected benefits materialized. If everything lines up, you are ready to scale.
Prepare HR
In this phase, train HR staff and prepare your systems for the launch of the AI solution.
Launch
Deploy AI at scale and collect data on how it performs. When you are confident the application is running smoothly, move on to the next piece of technology.
Download a checklist of steps to follow for implementing AI in HR at your company.
Challenges of AI in HR
Since most AI tools are plug and play, implementation is usually straightforward, but that does not mean there are no challenges. Here are the most common hurdles:
Data Quantity and Quality: Many companies do not have the right data or enough data to train the application. Without data, AI is of almost no value.
Fragmentation and Siloes: The proliferation of HR technology can lead to fragmentation and information siloes. Make sure you know how each tool integrates into your stack.
Lack of Transparency and Policies: Be upfront with employees about the information you will be collecting and tracking. A lack of transparency can be toxic to your culture. Also, establish clear safeguards around data privacy and security.
Excessive Optimism: AI-empowered workflows and data-driven decision-making take time to accrue benefits. Set realistic timelines and expectations for ROI.
AI in HR Analytics: How to Put a Plan in Place
Analytics can be a major lever towards realizing data-driven decision-making in a field that has had a reputation for being based more on feelings than fact. More organizations, including small and midsize enterprises, are using HR analytics. Fortunately, you don't need to build and maintain a custom AI application. Cloud HR analytics are affordable and reliable, though you may sacrifice some flexibility.
5 Steps to Setup HR Analytics
Set data governance policies
To use HR analytics, you must systematically collect data. This effort usually starts with defining data governance policies that stipulate the kind of data that you will collect, spell out how to manage it, and link the data to key performance indicators (KPIs).
Plan data collection
Since big data tends to come from disparate sources, one of the biggest challenges to HR data collection is to integrate information flows from sources across the organization. You will want to enlist IT to set up the data feeds.
Identify analytics needs
HR analytics will vary depending on the vendor. Generally, there are three useful functionalities with artificial intelligence playing a role in the last two:
Descriptive analytics uses historical data to show changes over time.
Predictive analytics use algorithms to identify patterns in historical data and make forecasts about the future.
Prescriptive analytics employ algorithms, machine learning, and more to recommend the best course by modeling the outcomes of different possible actions.
Choose a solution
As always, price, security, performance, scalability, and other factors will influence your selection. Pay attention to the user experience; if it's not easy to use adoption will be challenging. Data analytics dashboards, which summarize information from multiple sources in real time, are helpful. HR personnel can use dashboards to extract insights even if they don't know much about what's going on under the hood.
Deploy
Pick an analytics project that provides actionable insights, so that you can link HR analytics to outcomes for the business. With early success, you can build an HR culture of continuous improvement and data-driven decision making.
Put AI HR Solutions to Work for Your
Start automating your low-value HR tasks with AI so you can magnify your strategic impact. AllyO's end-to-end recruitment solution applies artificial intelligence in human resources to streamline your processes, increase your recruiting success, and deliver a better candidate experience. Data analytics provide actionable insights that make a difference in your productivity and effectiveness.
AllyO is the only AI fully cycle recruiting solution on the market. The product enables conversational job matching across all talent acquisition channels, intelligently qualifies the candidate specifically for the best-fit role, automates interview scheduling and post-interview interactions, drives retention through post-hire check-ins, and gathers actionable insights to improve overall recruiting performance. Learn more about how AllyO's automation solution can streamline time-consuming hiring and recruiting tasks, giving recruiters valuable time to do what they do best.