An important change for California tech start-ups, network providers, and other businesses that profit from or collect personal data, the California Consumer Privacy Act  (CCPA) was put into effect on January 1, 2020. CCPA gives users more information as to why this data is being collected from them and allows them to view and delete personal data collected. Moving forward, companies operating in California, like AllyO, will be held accountable for abiding by the new privacy standards and regulations required by the CCPA. 
How CCPA Works
CPPA is limited to companies in California that collect the personal information of California residents. Within the law, personal information is defined as including: 
AllyO's CCPA Compliance
We believe in the consistent adherence to government and industry standards and a strong commitment to protect the privacy of its end users. We are proud to lead the AI HR technology industry in compliance with the CCPA, Accessibility WCAG compliance, and the European Union's GDPR. Here's a summary of the changes we have made to our chatbot within the United States: 
Ask the user for PII data consent at or before we ask them for any of their PII data 

Once the user provides consent, we inform them of privacy policy from the employer and a way to exercise their data management rights
We will be sending a formal communication to customers to ensure they are aware of CCPA and outline the steps we've taken to become compliant.
How the CCPA Affects Chatbot Users
We have found no concerns or impacts from implementing CCPA. In fact, we have tested the CCPA text in the chatbot flow and found that user drop off was significantly reduced by 24%. With CCPA, users are provided clear information on why we are collecting personal information from them. The screenshots below show CCPA text within the chatbot: 

Get a custom demo of AllyO today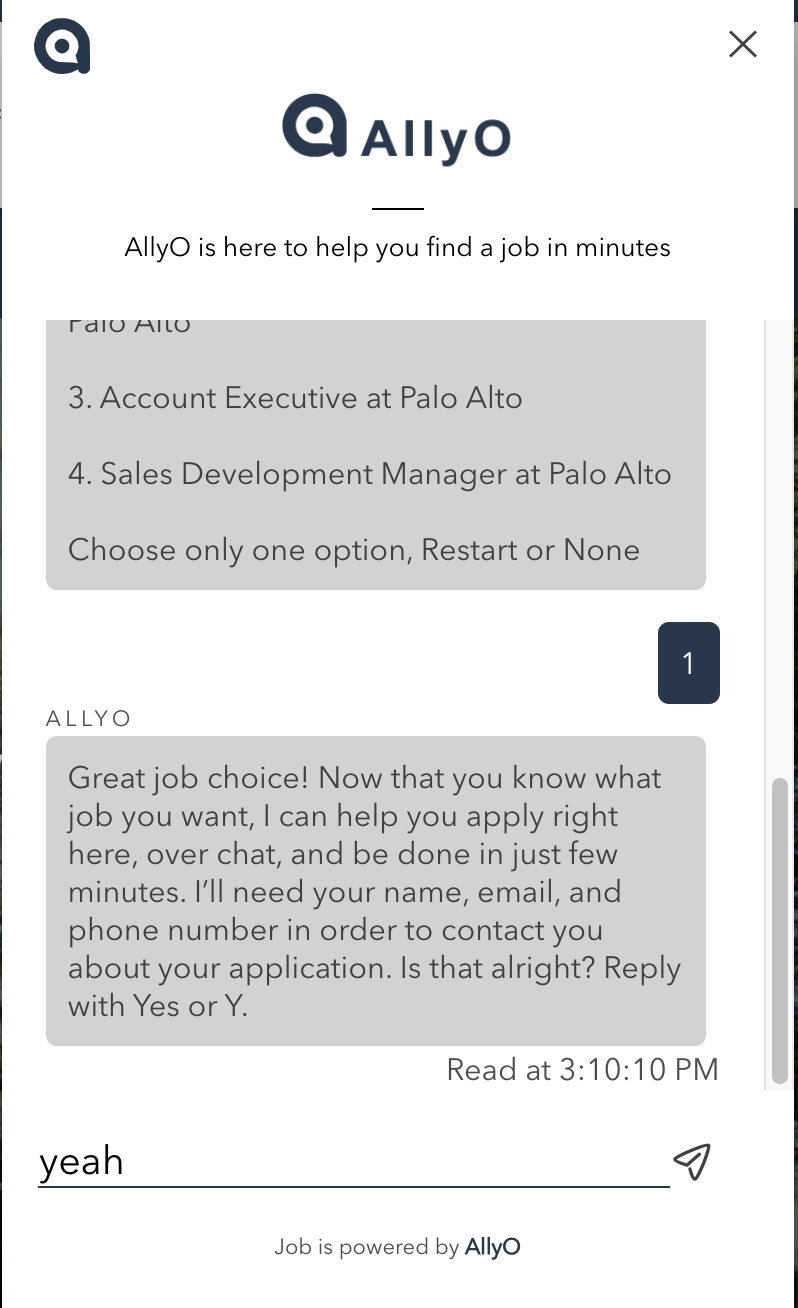 Asking the user for consent.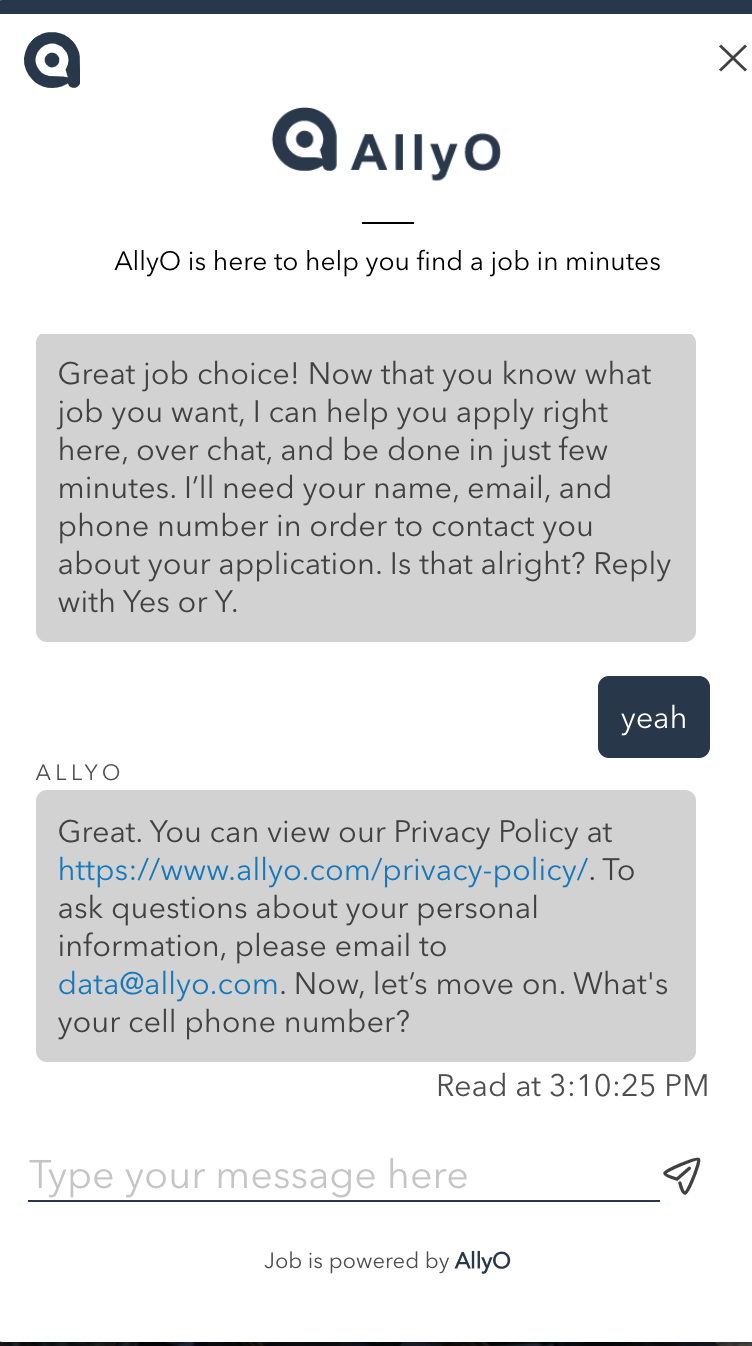 Providing a link to a privacy policy, a way for the user to ask questions, and information about their rights.
To see the full CCPA compliance in our recruiting chatbot, watch this short video. 
Learn more about recruiting chatbots and get a custom demo of AllyO today.