Using hiring and recruitment programs in today's candidate-driven labor market can feel like feeding a monster: a great big, hairy thing that's insatiable. No matter how fast you attract and onboard new workers, there's always a hunger for more. This is true even if optimal headcount remains consistent and no new locations are set to open their doors. Why is there this never ending appetite?
Turnover.
The restaurant industry's reality is to churn-and-burn, and it always has been. Even so, quit rates are peaking at 10-year highs and unemployment is at record lows. Now more than ever, it's essential for establishments at front- and back-of-houses keep the quality talent they already have. The alternative is quite costly.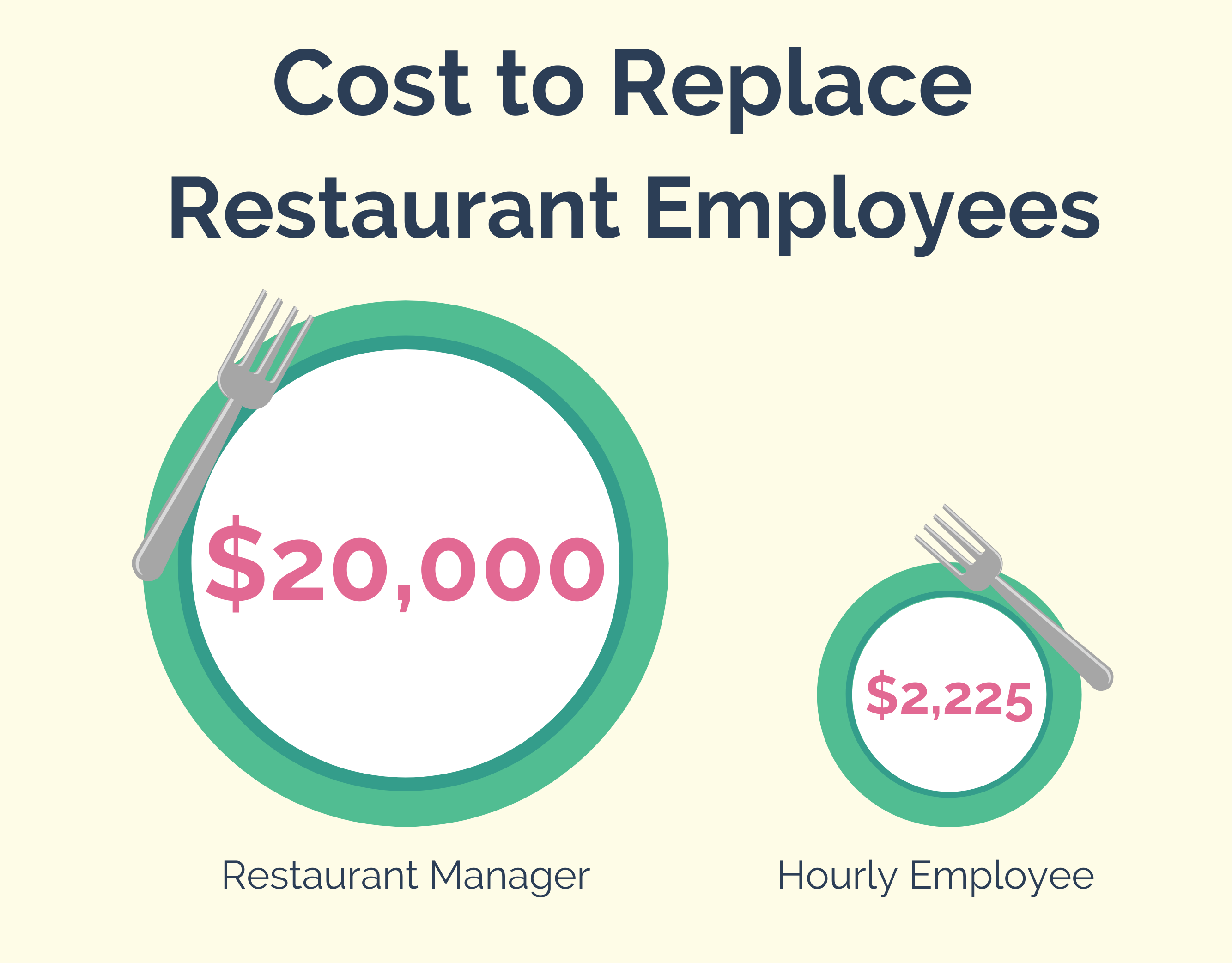 The cost of replacing both managers and those they oversee workers can be crippling, with full-service businesses spending an average of $127,000 per location to replace employees each year. Plus, the restaurant industry is seeing a dwindling worker pool and amidst more competition from other industries recruiting hourly employees.
Though, what's most alarming is 40% of restaurant employees throw in the towel in the first 90 days of work. That fact means those leading talent acquisition efforts are under intense and constant pressure to fill the holes left by quitters. 
So how does a restaurant find and attract strong hires?
The simple and proven way to start curbing quit rates – make a better first impression. 
Better Onboarding and Orientation Leads to Lower Turnover
Any HR leader worth their salt in the corporate world knows that a structured onboarding process equals improved employee engagement, better retention rates, and even a boosted bottom line. For the restaurant industry, this process is no different. 
Food service establishments that provide at least 4 hours of orientation will find lower turnover rates. To add to an in depth orientation, restaurants that offer some sort of imperative training process, like regular new hire check-ins, or materials, like an employee handbook or manual, are more likely to see their profits grow. 
The most important part of establishing a good onboarding process, of course, is realizing that this part of the hiring lifecycle takes time to perfect, like a fine wine. A great process is not made in a day and is contingent on elements that come into play far before an actual hire hits the floor. 
Here are four critical components of a strong onboarding process in the restaurant industry:
Delightful Candidate Experience
The way you treat potential employees from the very first moment of interaction influences their perception of your business. A burdensome application process, poor candidate communication, and managers unprepared for interviews, can all leave a bad taste in a candidate's mouth. If the goal is to have workers to perform at their best and arrive the first day on the job feeling inspired and enthusiastic, restaurants must deliver the same level of service to employees that is given to their customers.
Formal New Hire-centric Orientation
Day one is fundamental to the onboarding process. Not only is this where you make expectations and objectives crystal clear, it's also where you introduce new employees to the restaurant's culture and co-workers. It's essential that this process isn't one-sided. On top of explaining what the needs of the business, there has to be context given to the employee on how they fit these needs and what skills that will help the establishment meet their goals. This employee-centric approach makes the employee feel valued as well as emotionally connected. 
Thorough Training Program
Training in most restaurants typically falls on whoever's available to take a new employee under their wing. In many cases, this person may not be a good fit to show someone new the ropes, and in many more situations, it may have never been made clear to the trainer what they actually need to show a new employee (or even that they're responsible for training). Establishing an intentional training program where top performers are schooled in exactly what kinds of information to relay is the best foot forward. 
Regular Check-ins and Feedback
Recent research by the National Restaurant Association Education Foundation points to the fact that Gen Z and Millennial workers (a population that makes up the bulk of the restaurant workforce) want recognition, with 50% demanding some sort of feedback weekly.  
Implementing check-ins and creating a space for conversation where new hires feel they can be genuinely open is an often overlooked part of onboarding. Adding this aspect for employees aligns with younger this younger generation's motivation to continue to develop skills and advance their careers.  

Using AI Technology Creates a Seamless and Delightful Onboarding Experience
It's easy to tout the power of onboarding but another thing entirely to implement it effectively, especially if the challenge is working with a large restaurant franchise where the hiring teams and operations teams may be siloed. 
Even small organizations struggle with with key players becoming spread thin, often already shouldering too much business-critical responsibility. 
That's where end-to-end AI recruitment technology comes to the table. Intelligent solutions, like AllyO, can automate many of the more logistical tasks attached to onboarding while still delivering the kind experience that young workers want to see. 
Here's how AllyO can simplify onboarding and help lower turnover:
Leverages chatbot technology to offer candidates 24/7 access by answering questions, processing applicants, and scheduling interviews at any time

Ensures 100% of candidate communication by sending messages at every step in the hiring lifecycle

Delivers onboarding materials directly to new hires' mobile devices by reaching them exactly where they want to be reached

Conducts new hire check-ins at the 30, 60, and 90-mark by creating the positive feedback employees crave
The solution works by using conversational psychology and natural language processing to engage with candidates, applicants, and new hires much like an actual recruiter or hiring leader. Schedule a demo today to see how this technology is transforming the onboarding and hiring stages of a candidate lifecycle, as well as the recruiting and candidate management.