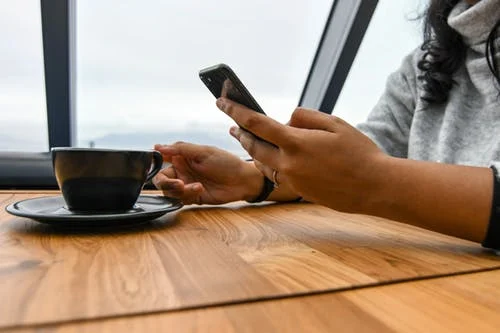 The Coronavirus has turned hiring on its head. Some companies are experiencing hiring surges while others are experiencing furloughs and layoffs. Whatever your situation, AllyO has designed its technology to help your team overcome your current challenges and wisely plan for the future.
Adapt now to remote recruiting with video interviewing
Want to safely bring in talent at scale? AllyO ScheduleTM + Video is the preferred way for many essential companies and those who have transitioned to remote recruiting.
Think about your scheduling process now, and then imagine this:
You

import a list of your qualified applicants

,

specify what type of interview

you would like (1:1, group, panel, event) and select the proper timeframe

Within seconds, your qualified applicants receive a

text message inviting them to the interview with a shortlist of available times

so they may self-schedule

Just a minute later, you receive an email notification and

an interview appears on your calendar

with a video link and the candidate's information attached
Truly – that's it! And if you or the candidate need to reschedule or cancel, it's as simple as one click or text reply. A process that could take up to 30 minutes for one candidate takes 3 minutes for as many candidates as you choose – 30, 300, or 3,000 candidates. Overall, our customers report increased recruiter productivity of over 40% with automated scheduling.
Plus, AllyO's video interviewing platform was designed with candidates and recruiters in mind:
No apps or clunky downloads required

, candidates and interviewers simply click a link via text or calendar invite – regardless of device – and are connected

Notes section in the link allows recruiters to track comments immediately after the interview before jumping to the next candidate
Host virtual hiring events
If you planned to host a hiring event or attend a career fair, don't cancel it yet. AllyO ScheduleTM + Video can help you keep these events on the schedule and recruiting safely.
Invite candidates to virtual events using AllyO's flexible scheduling system and leverage secure, reliable video conferencing to keep building connections and increase your talent pool. Our system integrates with every major calendaring system and device for events that are hiccup-free. 
Simply invite attendees and prepare to meet and greet remotely.
Prioritize sourcing now
If you are currently cutting people costs through layoffs or hiring freezes, now is the time to prepare for your next wave of hiring. 
Use AllyO ConnectTM, our business texting platform, to confirm or correct contact information of furloughed or laid-off employees now. When you are cleared to rehire, send re-engagement campaigns to onboard employees who are still seeking work and want to rejoin the company.
And don't let your careers page go to waste now. Keep collecting applicant information to build your talent pool and engage with AllyO ConnectTM when more roles are available.
Be prepared to ramp up your workforce
When businesses with downsized workforces are cleared to start ramping up their workforce, it will be a game of speed to attract and train the best talent. 
Take this downtime in hiring to prepare for the next wave of applicants. Recruiting automation companies, AllyO included, are offering special deals to help companies adjust during the pandemic. Now is the ideal time to evaluate vendors or take advantage of additional promotions.
AllyO RECRUITTM is the all-in-one AI recruiting automation platform recruiting teams rely on to:
Engage and

capture applicants

wherever they are through text, Whatsapp, and web chatbots

Intelligently

qualify applicants

for the best-fit role and eliminate the applicant drop-off rate to under 5%

Automate interview scheduling and reminders to

increase recruiter productivity by over 40% and reduce no shows by over 20%
Plug-in seamlessly with the market-leading ATS and calendar systems

and keep candidates moving smoothly through the hiring process 

Deliver peace of mind with

rock-solid security and compliance
AllyO RECRUITTM accelerates time to hire by 4x, so your team can get back to work quickly and safely when the time comes. 
To learn more, speak with one of our experts. We're here for you.