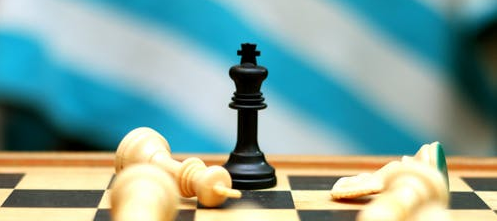 As the pool of recruiting automation providers widens and you compare solutions, what sets AllyO apart? We've listened to customers, the market, and third-party analysts to see what they say differentiates AllyO from the rest. While there were many answers and insights, the three most common were AllyO's end-to-end automation, proven global enterprise capabilities, and deep insights.
Automate from Hi to Goodbye
AllyO is the only end-to-end solution, so while you may find an automated screening solution or automated scheduling solution with other providers, many end up overpaying by creating a patchwork of pieced together tools as opposed to AllyO, which can take you from hi to hired and beyond.
AllyO engages and screens 100% of your candidates, no matter whether they text-to-apply or apply through your traditional application process, ensuring that every applicant of yours is given an equal and fair opportunity. Imagine your applicants completing their job application at 11:00 pm at night, receiving a text from AllyO just 30 minutes later to screen them for the role, and your hiring team waking up to a fully booked day of interviews.
AllyO can be utilized as a standalone product, but its typical use case is as an extension of a full-service applicant tracking system (ATS). When speaking with customers who switched from other solutions to AllyO, we learned that other providers' ATS capabilities and integrations just don't cut it. AllyO bolts onto your ATS and is a trigger-based system, so when you update an ATS status to collect references or invite to a second interview, AllyO knows to text your candidate with the proper next step and even from which calendars to pull availability.
"The reduction in sourcing cost given increased applicant flow more than pays off for the product. AllyO has also fully integrated with our ATS, making it easy for hiring teams to reap benefits without changing process," said G4S Senior Director of Recruitment Technology Carlos Vega.
Proven Global Enterprise Capabilities
AllyO partners with 15% of the Fortune 50 and industry leaders across various industries, and much of that success is due to seamless integrations, international capabilities, and our best in class customer service.
AllyO's customer success team provides white-glove service and support from the very beginning. Expect to engage with customer success experts to dissect your unique tech stack, goals, and hurdles. When you choose AllyO, it's not just set it and forget it. We deep dive into your data to surface optimization opportunities, and don't leave you guessing if your hiring is more efficient, delightful and affordable. We prove it. 
"AllyO is more than just a vendor, they serve as an immediate extension of my recruiting team," says National Safety Apparel VP of HR Lindsay DesJardins. 
Deep Insights for Better Decision Making
Analytical capabilities are one of the top reasons customers switched from other platforms to AllyO. How can you justify spend when you can't prove ROI and actually USE your solution to make strategic improvements?
In the AllyO dashboard, you have the ability to see your performance and pull reports that make an impact on your overall efficiency, candidate conversion, candidate experience, and more. See how your new screening methods impacted application volume and conversions. Know how automation shortens your time to hire. The insights are endless.
"AllyO offers a clear path to productivity, helping recruiters become more effective while offering candidates a stellar experience," says LeapGen CEO/Co-Founder Jason Averbook.
Candidates Love AllyO, Too!
Our top-notch security, deep integrations, and intelligent AI and analytics make AllyO a dream for enterprise clients, but what do AllyO candidates think?
To see AllyO for yourself or ask an expert how AllyO compares to your current tech stack, schedule time here.