A shrinking talent pool, a boon in restaurant openings, and astronomical quit rates mean the restaurant industry is facing a recruiting crisis.
Add in the fact that the sector's tight profit margins mean it can't boost wages to compete with other industries hiring hourly workers, like retail, and the recruiting landscape looks even more ominous.
Both limited and full-service restaurants that want to stay competitive and keep both their bottom line and customer loyalty intact and growing need to find an affordable, easy-to-operationalize solution to the more and more dire challenge of recruiting, training, and retaining their workforce.
AI software that can both automate tedious, low business-value tasks and augment hiring teams thanks to natural language processing functionality can provide the critical support fundamental to a more successful hiring lifecycle.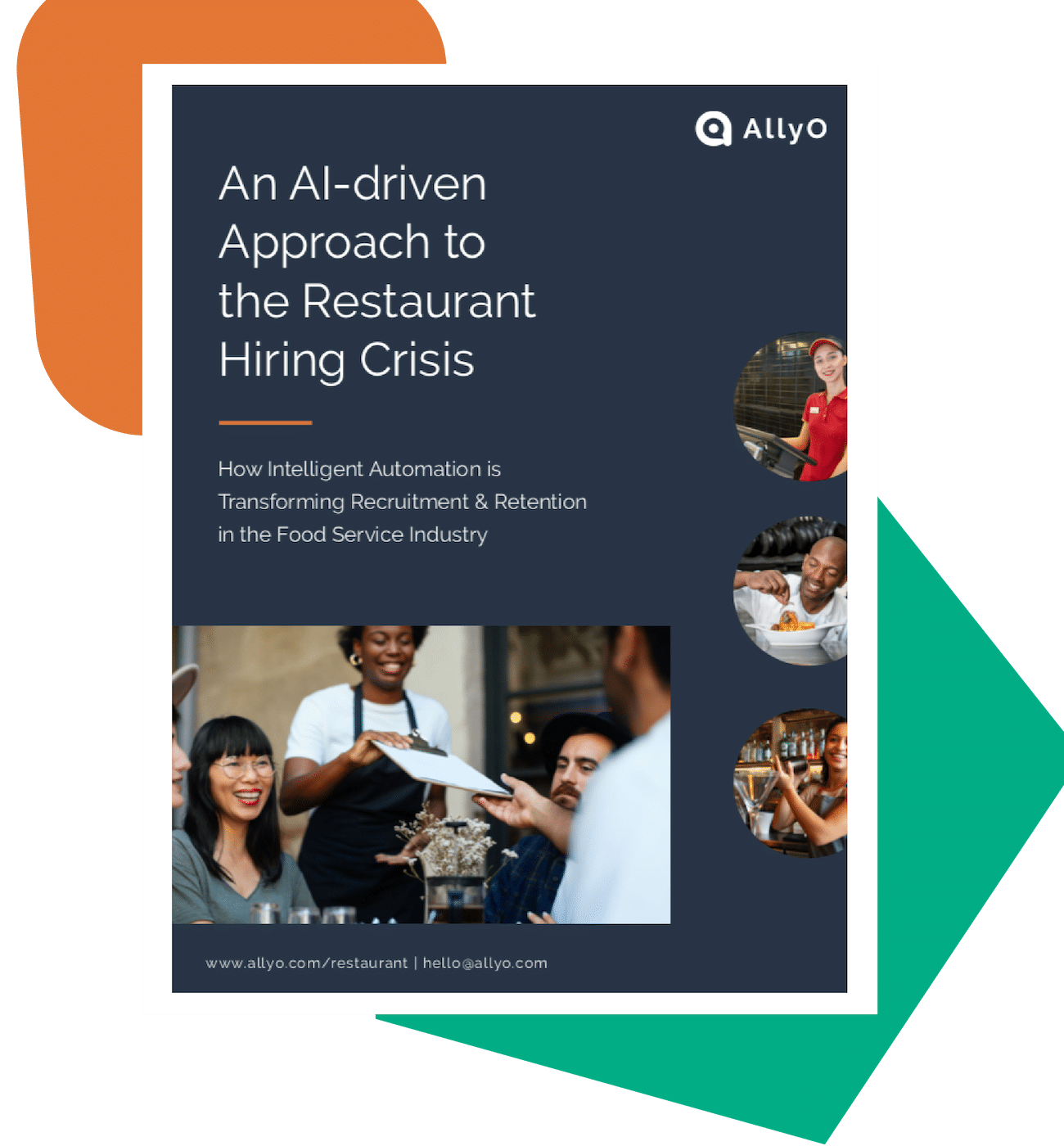 In this eBook, we'll investigate exactly how an end-to-end AI recruiting solution can add value to restaurant recruiting by:
Getting more applicants without more staffing resources
Leveraging automation to free up business-critical time for managers
Boosting retention by leveling up employee engagement
Attracting more Gen Zers, the next wave of the restaurant workforce