It's boon or bust for a staffing industry serving employers' skyrocketing hiring needs in 2019.
While client demand continues along a healthy upward trajectory, severe talent shortages and near-record high quit rates have the capacity to hinder success and even create sizeable setbacks for agencies unprepared to deliver.
Only those firms committed to improving efficiency and candidate experience will emerge as fast-growth entities, effectively outpacing competitors and growing the bottom line.
AI technology will be fundamental to strategically addressing challenges and augmenting and complementing the human workforce in a way that drives revenue.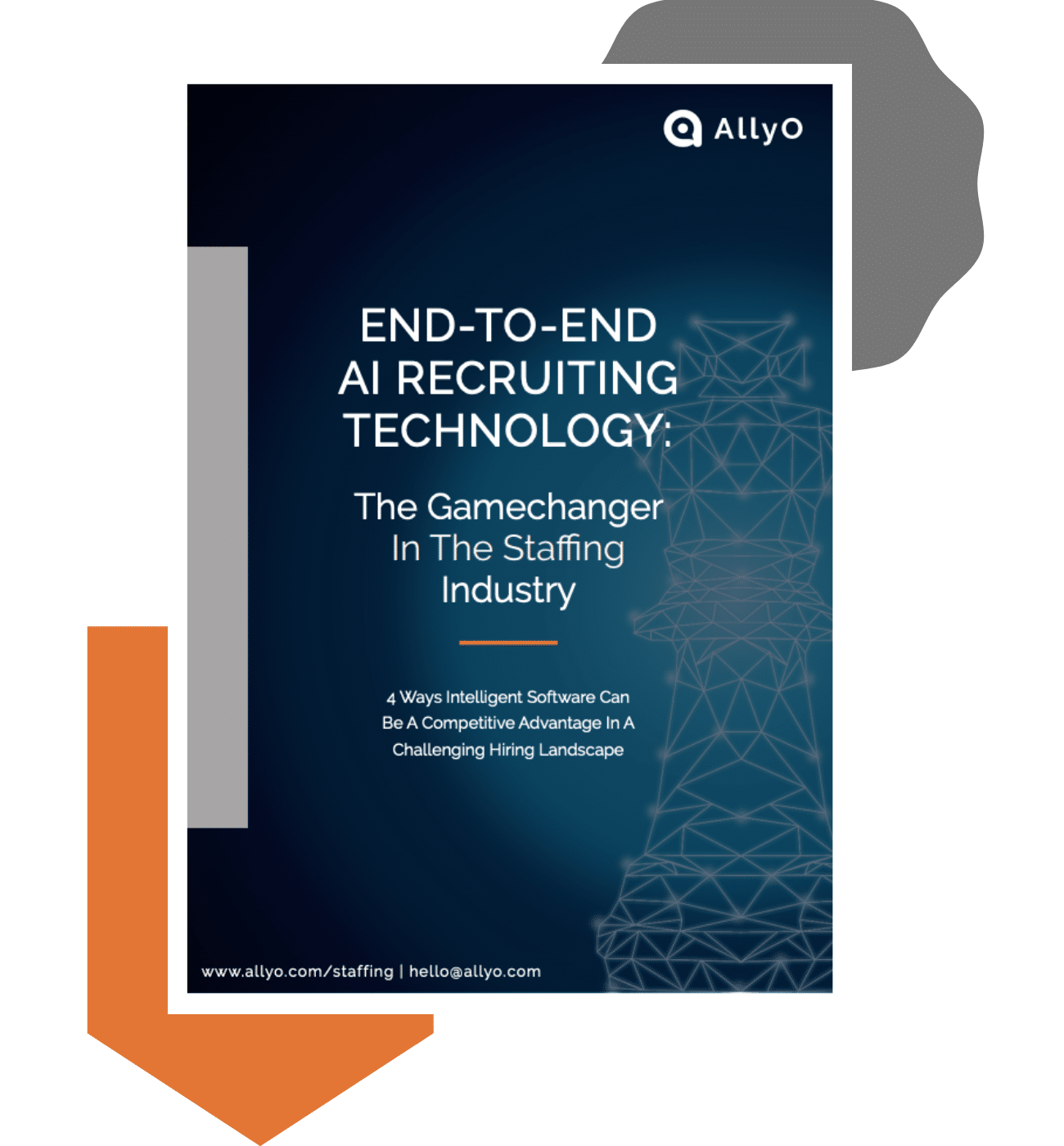 In this ebook, we'll explore how intelligent software can help staffing firms:
Leverage low-cost talent acquisition tactics to build out a more robust candidate pipeline

Automate low-value, time-consuming tasks, like screening and interview scheduling

Boost candidate experience and response rates

Conduct better, fast outreach and close leads faster
AllyO is a proud member of: