By Sahil Sahni, co-founder
On-boarding new hires is a big investment for employers. As a result, it is catastrophic to see new hires leaving within their first 90 days. And it is even more painful to not know why. AllyO automates outreach to new hires to collect feedback on their satisfaction, what could be better, and identify trends by location/role/hiring manager. These actionable insights are then appropriately routed to the appropriate HR point of contact to improve retention.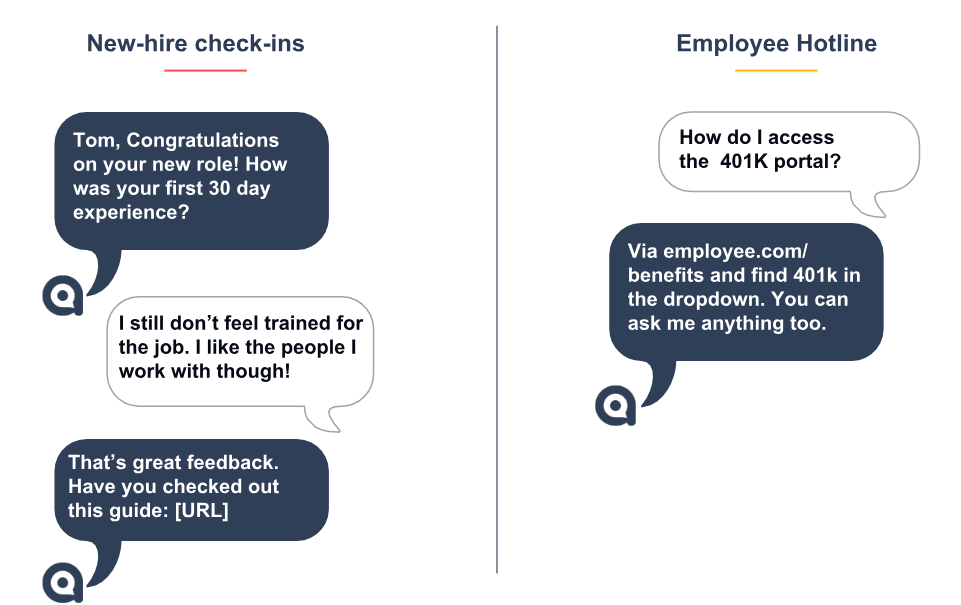 Challenge without AllyO
Value with AllyO

Timely and at-scale engagement with new hires

Lack of advance visibility in satisfaction of new hire on-boarding resulting in early attrition, low retention

Multiple handoffs between pre and post offer hiring resulting in poor new hire experience

Run periodic check-ins via text and web-chat (e.g. 30, 60 and 90 days)

Proactively provide new hire communication and reminders for activities such as on-boarding trainings and Day 1 orientations

 

AllyO is one of the fastest growing HR tech startups and artificial intelligence companies in Silicon Valley. It was founded in 2016 by Google and MIT engineers with a simple mission – make recruiting delightful and efficient. AllyO has worked with the leading Fortune 500 companies to build a highly customizable AI recruiter that utilizes natural language processing and machine learning to automate and self-optimize the end-to-end recruiting workflow. It addresses the traditional inefficiencies of lost applicants and low conversions due to poor candidate experience, and high cost of recruiting due to overburdening of administrative tasks on the hiring teams.
AllyO is backed by leading investors such as Bain Capital Ventures, Randstad Innovation Fund, Gradient Ventures (Google's AI fund), and Cervin Ventures.