AllyO's Head of Strategy Becomes First Woman to Pitch at ATC Sydney
Coming off of a record-breaking Series B announcement, AllyO leadership has begun moving towards international markets. Spearheading this effort is Jade Chen, AllyO's Head of Strategy and Operations, who became the first woman to pitch at ATC Sydney, one of the largest Australian HR Tech conferences. 
"ATC provided AllyO the platform to introduce one of Silicon Valley's fastest-growing HR Tech startups. AllyO is entering Australia at the right time as many firms are struggling to deal with the modern recruiting challenges that increasingly call for automation and personalization. As I said in my closing keynote at ATC, AI chatbots are likely to become essential to the digital recruiter of the near future. They personalize and automate much of the recruitment process and provide a much better candidate experience." – Kevin Wheeler
As a result of Jade's successful trip to Australia, AllyO is now becoming the first U.S. based AI recruiter to invest in both a digital and physical presence there
"Australia is strategic to AllyO's growth in many ways. For decades, Australia has been the first international footing for U.S. companies because of similarities in business challenges, language, culture, and its openness to tech adoption. We've found that talent acquisition is no exception; and since our expansion program also focuses on Singapore and Hong Kong in 2019, establishing AllyO in Australia positions us to stake the most influential markets in APAC.Being on the ground in Sydney enabled me to connect with talent leaders on local issues and gain a fresh perspective on international use cases. I learned a great deal about what matters when it comes to Australian HR Tech, like accessibility, privacy, and security." – Jade Chen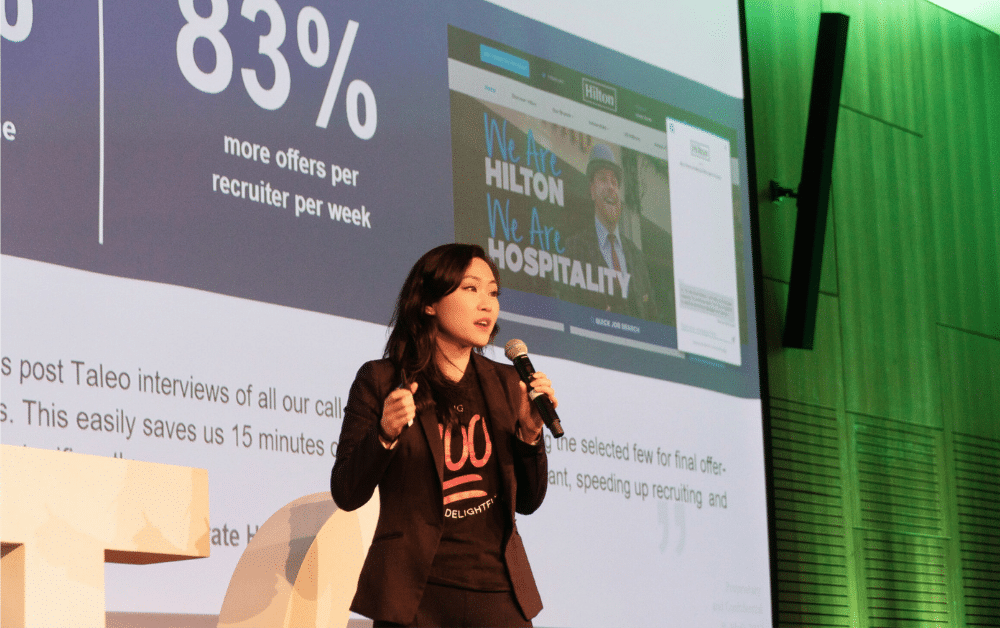 5 Tips for Breaking into the Australian HR Tech Market
Go the path of least resistance. Determine the product gap fit by testing whether your current messaging, pain points, and solutions resonate amongst local customers. Don't try to solve for too many variables upfront.
It's all about face time. Australians value the relationship behind the deal. It's not a transactional business landscape – mutual trust and boots on the ground are what seal the deal.
GDPR compliance and the localized hosting and securing of data isn't just a want, it's a must-have. While GDPR compliance is standard across Europe, the emphasis on localized data hosting is something even more specific to Australia. 
Australian HR Tech is quite advanced, with many companies already undergoing technical evaluations to determine how an AI chatbot recruiting software could add value to their recruitment process.
Despite being early adopters of innovation, Australian companies are averse to being first-movers. To get a foot in the door, U.S. companies must show that they have skin in the game by investing in a local presence.